JohnPaul Ivec – Will County Criminal Attorney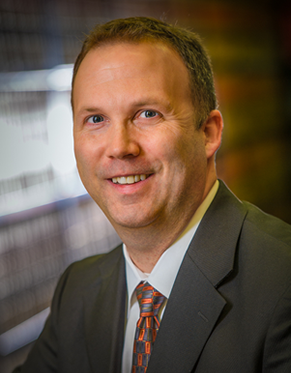 JohnPaul gained extensive trial and appellate experience from his work as a prosecutor with the Will County State's Attorney and as a clerk with the Illinois State Appellate Public Defender. He is located in the Plainfield/Joliet area, serving clients in the counties of Will, Cook, DuPage, Kendall and Grundy.
A distinct advantage for his clients, JohnPaul is able to draw from his legal training at the University of Michigan, one of the nation's elite law schools, his study of comparative criminal procedure at Oxford University, and his education from the University of Michigan's Honor's Program.
From being class valedictorian of Plainfield High School to earning an Honor's degree in History from the University of Michigan, JohnPaul has had a lifetime love of learning.
JohnPaul is married with five children and a dog. He is an accomplished pianist and enjoys writing songs and playing on his church's praise team.
Innovative – Imagining creative solutions to seemingly impossible situations.
No one solution will fit every situation because no two clients are in the exact same situation. The law yesterday is not the same as the law today. Successful representation requires the vision to truly understand the facts and defenses for each individual client and the boldness to apply them in creative and novel ways.
Experienced – Over 20 years of courtroom experience.
As both prosecutor and defense attorney, JohnPaul possesses the daily courtroom experience which is an invaluable asset to his clients. Experience is not only knowing the best outcome in an individual situation, but having previously traveled that path successfully.
Result-Driven – Successful representation always begins and ends with results.
From the initial client intake to the final status letter, JohnPaul's focus and passion is to achieve the optimal result for every client. Legal representation is often a process of eliminating distractions and noise. A famous sculptor was once asked if it was difficult to sculpt a horse from a large block of granite. With a smile he replied, "No, actually it is quite simple. You see, I simply eliminate everything that is not the horse." Result-driven advocacy means constantly eliminating all arguments and distractions in order to achieve the desired result.
Education and Employment
Education
The University of Michigan Law School, Ann Arbor, MI (J.D., May 1995)
Magdalen College, Oxford, UK (Summer 1994)
The University of Michigan, Ann Arbor, MI (A.B. with Distinction in Honors History, August 1992)
Plainfield High School, Plainfield, IL (1988, Class Valedictorian)
Employment
Ivec Law, P.C., Founding Partner (2004 – present)
Tracey, Johnson, & Wilson, Associate (2000-2004)
Will County State's Attorney, Assistant State's Attorney (1996-2000)
Illinois State Appellate Public Defender, Summer Clerk (1994)
Associations
Will County Bar Association (1996 – present)
Illinois State Bar Association (1996 – present)